Care Guide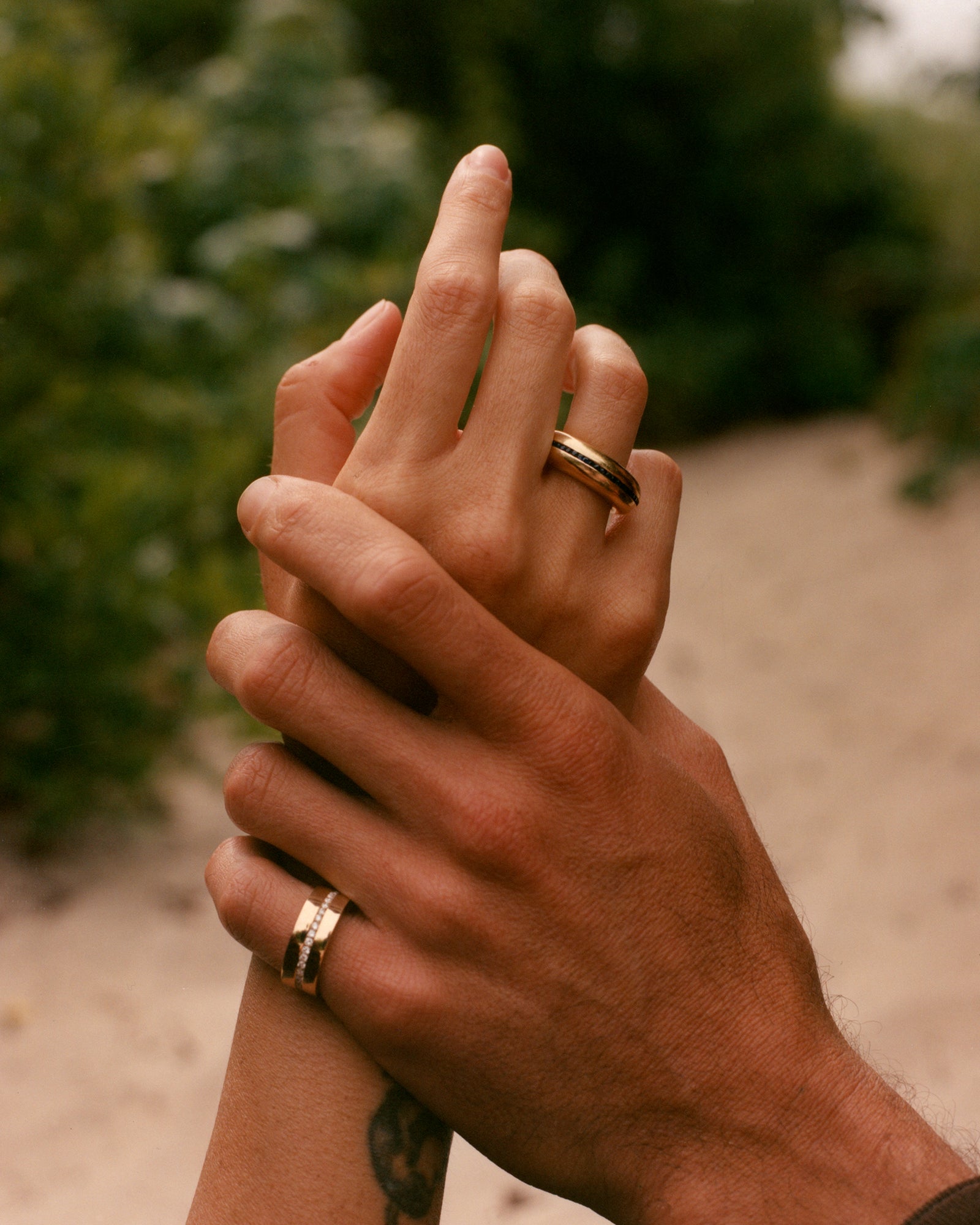 Meuchner jewelry is crafted from fine quality metals and precious stones. Treated with care, each piece will age gracefully and become a treasured heirloom.
Pearls + 14K Jewelry
To avoid breakage, remove before bed or showering. Be cautious of tugging or rough surfaces that may rub against the delicate stones.
Sterling Silver Jewelry 
To delay oxidation, Meuchner Sterling Silver should be kept away from water and humid environments. Store in a secure, dry place between wears and polish regularly with a cleaning polishing cloth.
18K Jewelry
To maintain shine, avoid activities that may cause scratching and polish regularly with a clean polishing cloth.
Precious Stones + Diamonds
To ensure there is not damage to your stone we suggest you don't touch your jewelry constantly, the oils from your skin and fingers can alter the way the diamond looks and take away from its shine. We ask that you don't wear your diamonds when doing hard work. Though it will not break, a hard enough blow can chip or crack a diamond, so we ask you use your own discretion.
Bleach of any kind, can change the mounting colors and erode the metal in the mounting, making it more likely that the diamond will fall out.
It is best to take your jewelry to a local jeweler to get it cleaned about once a month.
All jewelry is made by hand, please handle with care as items may be delicate. Meuchner is not responsible for mishandling or improper care of jewelry.
Note that if an item is purchased with one of our stockist you must contact the stockist directly to process a claim for repair.